At Merry Massage Therapy I am dedicated to helping my clients live pain free. My thorough understanding of Anatomy, Pathology, and Nutrition means that not only will you leave feeling relaxed and rejuvenated, you'll also have the information and tools to keep you that way long after you've left. With a specialization in Deep Tissue and tools that range from hot towels to tiger balm, I have what it takes to keep you walking tall and pain free. Feel free to browse service times. While you do keep in mind that every session is customizable. Just let me know what your goals are for your session and I'll build you a massage that fits your needs. Summer Pricing Single session $40/Hr Packages $40/Hr Memberships $40/ Hr * All of the memberships and packages have no expiration date. once purchased the massage stays on your account till you use it. There is no contract with the membership. no cancellation fee or term requirements. Simply sign up with Mary and change, pause, or cancel your membership when you're ready. *Memberships will return to their original price plans after september 22nd.
Mary
Owner/ Massage Therapist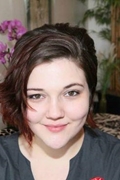 I Graduated from the Myotherapy College of Utah in 2014 With a comprehensive knowledge of Anatomy and Pathology as well as certifications in Acutherapy and Spinal touch . My love is focused deep tissue massage to help people with pain relief.
715 east 3900 south Suite 103, Salt Lake City
8018597215
Tuesday

Wednesday

Thursday

Friday

Saturday

12:00pm - 7:00pm

12:00pm - 7:00pm

12:00pm - 7:00pm

10:00am - 5:30pm

10:00am - 5:30pm